Raju Perecherla
Owner – President
Raju has a diverse background and varied work experience. He has experienced a long professional career as an Engineer, and Researcher. He received his Ph.D. in engineering from the University of Illinois at Urbana-Champaign (UIUC), where he held a position as the Engineering Manager and Instructor for a number of years.
Raju also founded and successfully managed a Medical Staffing Agency and a Custom Home Building Company for several years.
His passion for senior care began many years ago when he was looking for quality in-home assistance for his mother and could not find what he was looking for. The idea to start up a Home Care business came from that personal experience.
His strong desire to make a difference in providing affordable and high quality care for seniors, coupled with his background in running small businesses lead the way to open a Master Franchise for the Golden Heart Senior Care in the state of Wisconsin.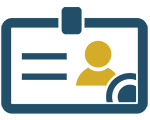 Work at Golden Heart
Contact us if you have a passion for caring for others!